Have you been looking for a cosmetic dentist near Asheville? You aren't alone. Just look around. We'd bet many of the people you see want to change their smiles. Some want to correct problems they have had since childhood such as discolored, gapped, or crooked teeth. Others want to fix conditions they've developed over time, like cracked or worn-down teeth, to help create a more youthful smile. But no matter what the reason, cosmetic dentistry from Dr. John Highsmith can get you looking, feeling, and smiling like never before!
Do I Need Cosmetic Dentistry?
Have you been struggling with your confidence because of damaged, broken, or unhealthy teeth?
Do you feel awkward or self-conscious about your smile?
Do you cover your mouth when you talk or smile?
Do you avoid wearing bright lipstick because you're afraid of highlighting your teeth?
Have you ever grown a mustache or beard to help hide your smile?
If so, cosmetic dentistry in Clyde could be just the solution you need. "Nearly half of adults surveyed say they would like to make some improvement in the appearance of their smile." – AACD Survey Findings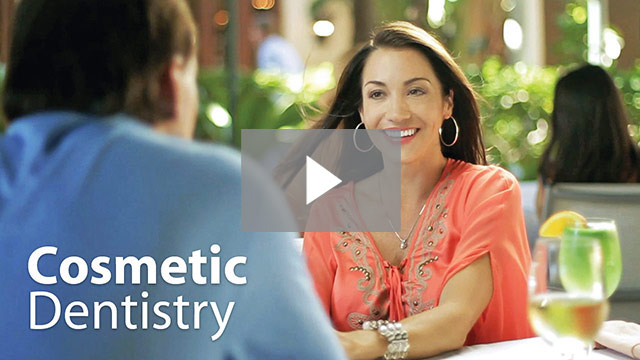 Top 4 Reasons to Let Dr. Highsmith Be Your Guide on Your Cosmetic Transformation (The Numbers Don't Lie…)
He's 1 of 9 AACD (American Academy of Cosmetic Dentistry) accredited members in NC.
He's got over 3 decades of dental health care experience
He takes 200 to 250 hours of continuing education every year. North Carolina only requires 15 hours.
He was a Clinical Instructor at the prestigious Las Vegas Institute for Advanced Dental Studies (LVI)
Why Trust John Highsmith, DDS with Your Precious Smile
Don't all dentists do cosmetic dentistry?
Any dentist doing tooth-colored fillings can say they do cosmetic dentistry. Your job as an educated consumer is to have them show you photographs of patient cases they themselves have done and more than one or two cases.
Why is it important to see an Accredited Dentist?
An accredited dentist has proved to experts that he or she can do cosmetic procedures at a high level of expertise. Third-party validation is very important in an environment where anyone can claim anything on a website.
Dr. Highsmith, your cosmetic dentist in Clyde, is one of nine AACD (American Academy of Cosmetic Dentistry) accredited members in the entire state of North Carolina and the only one in western North Carolina. There are over six thousand AACD members but only about 396 accredited members worldwide.
The American Academy of Cosmetic Dentistry (aacd.com) requires advanced skills and artistic eyes in its rigorous program for accreditation. Many dentists who start the AACD accreditation journey do not finish. Dentists submit to an expert panel their thoroughly-documented cases of high proficiency, each a different facet of cosmetic mastery. It takes years to complete, and the bar is set very high. Extremely picky examiners scrutinize each case, trying to find anything wrong. The Bottom line: AACD-Accredited dentists have proven themselves at the highest levels of cosmetic artistry. They deliver what they say they can, to a very high degree. This is different from running an ad saying you do cosmetic dentistry. It's about credibility.
Trusted Dental Experts
We also work with one of the best lab technicians in the world – Kent Decker CDT. Kent is the only AACD accredited dental laboratory technician in North Carolina! We have worked with Kent for over 30 years and use his artistry on most of our cosmetic cases.
If you also need help with neuromuscular reconstruction (bite changing, TMJ or severe wear), we also work with Bob Clark at Williams Dental Laboratory. Bob was the very first LVI Master dental technician, so we have the very best working on your cases!